If you agree with our concept of creating a house, please contact us. We would welcome your visit to our office in Hiroshima City. You will be able to have both complementary consultations and take a look at our home office.
(If you live far, we may visit your area. We have complementary consultations once or twice a month in the Kansai and Kanto area).

We will talk about our thoughts about creating a house objectively at that time. ※1

We provide the complementary consultation for the initial meeting because this is a sort of matching process to see if we have a common value for creating a house.
And after that, the following process is a standard process for if you would like to ask us to create your house.
※1 If you live far from our office, we will be able to visit your area at your cost for transportation.
We have been to Hokkaido, Aomori, Saitama, Tokyo, Nagano, Yamanashi, Nagoya, Kyoto, Okayama, Hiroshima, Yamaguchi, Fukuoka, and Kagoshima, so far.
First contact
(Complementary consultation)
If you have an interest with our concept of creating a house, please e-mail, call us, or stop by our office casually.
(If you live far, we will be able to visit your area at your cost for transportation.)
Our Hiroshima office is our base of our concept of creating a house. You will be able to look at it closely.
We will explain about details beyond the writings based on our original sheet at that time. ※We provide a complementary brochure, "Successful House Building". If you do not have your future home site property or do not have an idea of how much to put a loan, we will refer to our real estate business partner or private FP for you.
Example of the total budget for 1067 sq.ft. house (long life good home version ※tax excluded)
| | |
| --- | --- |
| Construction | From 24 million JPY |
| Exterior | From 1.2million JPN |
| ire insurance, etc. | From 1.5 million JPY |
| Design fee | From 25 million JPY |
| Total | From 29.2 million JPY |
※Yu might need a time to respond to us immediately about the next step. We recommend you discuss with your partner and family deeply and draw your decision.

Presentation (Presenting a plan)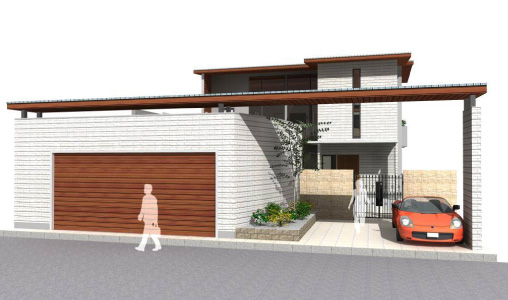 If you agree with our step 1, you will request a presentation (presenting a plan) to us as the next step. This presentation provides you the initial plan with checking your wishes, property preference from STEP 1, and regulation of laws (Building Standards Act and prefecture and local government laws); estimation of construction (construction fees and other fees design fees, etc.), and a schedule of the construction.
Also, we create CG perspective and models along the plan so that you will be able to grasp the overview of the building precisely. It costs about 120,000 JPY at his point (tax excluded, traveling fee applies separately)
First of all, we create the first plan based on our hearing. We will hear further your wishes from this first plan; and then, we will create layout, design, and budget until you will be fully satisfied.
Also, our strength is the total construction fee will be almost the same as the amount that the contractor estimates.
This is because we calculate the construction fees based on our experiences of 80 houses more constructed experience. You will be able to move forward with the plan comfortably before you make a contract at STEP 3.
※120,000 JPY is for building a house approximate area of 1067 sq.ft. basically.
※The above 120,000 JPY will be counted toward to design fees if you make a design contract with us. For example,
 if you decide to make a contract, 120,000 JPY will be the down payment and then, you will pay only 2.38 million JPY as the total design fee, instead of the 250,000 JPY.br />
Furthermore, our another strength is that we offer a configuration based on hot warm environmental simulation at this time which saves the heat and light fee wisely.
Please take a look at
the brochure that Keizo Yano,
an executive architect of us,
cost and invest the comfortableness of the house without changing the total amount
of Home loan and heat and light cost.

Designing contract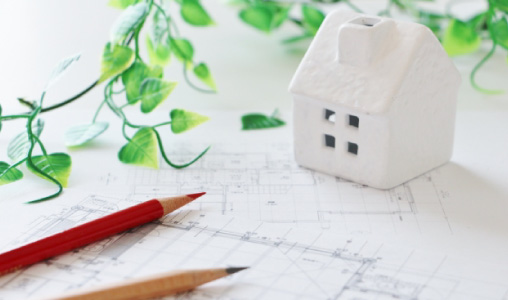 If we reached the agreement at STEP 2, we move forward to proceeding to designing contract (a series of processes: design-choosing contractor-site supervision-completion).
Actually, we will make a design supervision contract based on the Architect Office Association which provides us reliable format. It takes three months to design and choose contractors, and it takes 5 to 7 months to complete to build a regular wooden resident house.
For design fee, we will calculate basically accumulated man's labor fee (multiplication of total days designing and technical fee of the architect. It will be 8 to 10 % of construction fee. However, minimum design fee is 2.5 million JPY. We will explain further about this design fee. Design fee includes not only completing actual design print containing the wishes and layouts. We assist you to choose your contractor and negotiate with your contractor for unit pricing: we are cutting the cost down wisely as the first professional person for you.
At this point, it is possible to cut the cost about 5 to 10% than that of regular constructing company's quote. (For constructing fee, this example should be more than 25 million JPY. If contractor's estimate is 30 million JPY, it will be from 1.5 to 3 million JPY. ) You will see the design fee will be used effectively.
When the construction starts, we will supervise the site. Not only supervising the design at the site from our professional views, but also we respond to your request promptly to change the design considering the costs. We will support building your house with your full satisfaction.
Therefore, design fee is not just a number of 8 to 10% of the construction fee. Please understand it is your investment: "Quality, security, and wise cost cut of the project that cannot achieve without asking for the design firm".
Please note, if it is required structural calculation (reinforced concrete construction, steel framed structure, or wooden three-story house), additional feel will be applied. It is approximately 15% of the design fee. If you would like to know details, please inquire us.

Basic design (Interior)/ final design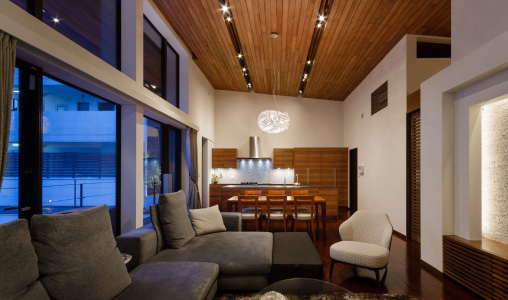 We oversee basic design, such as 2D, 3D, and completion based on the proposed plan. And we draw final design, such as cross section plan, fittings, structure, line plotting, and lighting plotting.
Proposed plan, contractor who actually builds your house requires these drawings to estimate the quote (calculation of the costs of building a house).
We will decide detailed configurations of kitchen, bathroom, and storage areas at this step.
Request a quote to the contractor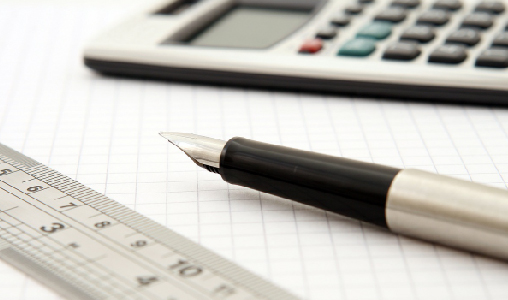 Based on the design documents, we will request a construction quote to several prospective contractors. It may vary; however, the number of the prospective contractors is usually 2 to 5. If you have a specific contractor in your mind, please do not hesitate to tell us. We will examine the contractor if it is able to do from our points of view, and we ask them to participate the quoting process.

We offer a comfortable system to you so that you will be able to make your dream a concrete one by adjusting costs wisely. We are always accountable for total budget. Information changes day by day nowadays. We think it is important to create the systems that make the latest information useful

By taking in these ideas and systems, you will be able to find appropriate price of the construction fees and find "A contractor that you will walk with them in all your life".

Choosing a contractor, adjusting budget,
and making a contract with the contractor
After we receive quotes from a couple of construction companies, we will actually visit each of them to see if they are compatible with you. We would say this is very important process from our experiences. We narrow down to one contractor. Then, maximizing the contractor's strengths, we are adjusting the quote into more realistic and reasonable one. If we reach the agreement, we will go forward to making a contract with the contractor.

Ground-breaking/start construction
/topping out
After you decide your contractor, you will make a contract with them directly. And then, if you complete a contract with construction company, building your house starts finally.
Our company regards to FENG SHUI on our base. If you would like to follow FENG SHUI, we will carefully choose the days of ground-breaking, starting, and topping out ceremony.

Supervising the construction
There are three major supervisions: the first one is design supervision by us, on-site supervision by the contractor;

finally the third party's supervision. A construction supervision goes together three of them. We conduct the first one. We supervise foundation, building foundation, base, the structure at topping out, interior, exterior view, and facilities to see if they are completed as in the drawings and if the changing construction fees occur or not.

In addition, we direct exterior view and decide the finish of interior totally. Definitely, if our clients have requests in the middle of the construction, we convey them and make the house better one. We believe it is important.

Construction record & inspection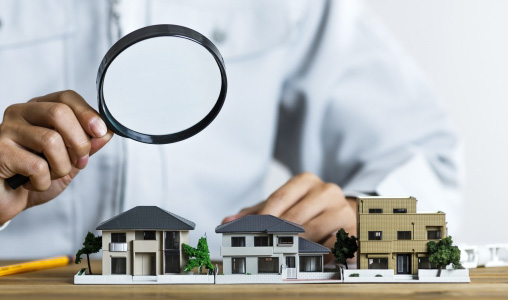 Delivery & follow-up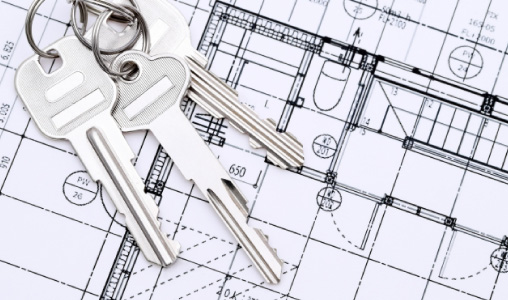 We are hosting seminars, such as "Master techniques of your house", "How to raise children", "How to deepen the partnerships".
And we are having closed parties inviting only our clients or our close friends.

Seminar & closed party